3 Benefits of Flossing
Posted by DR. OGIE on Feb 7 2022, 08:31 AM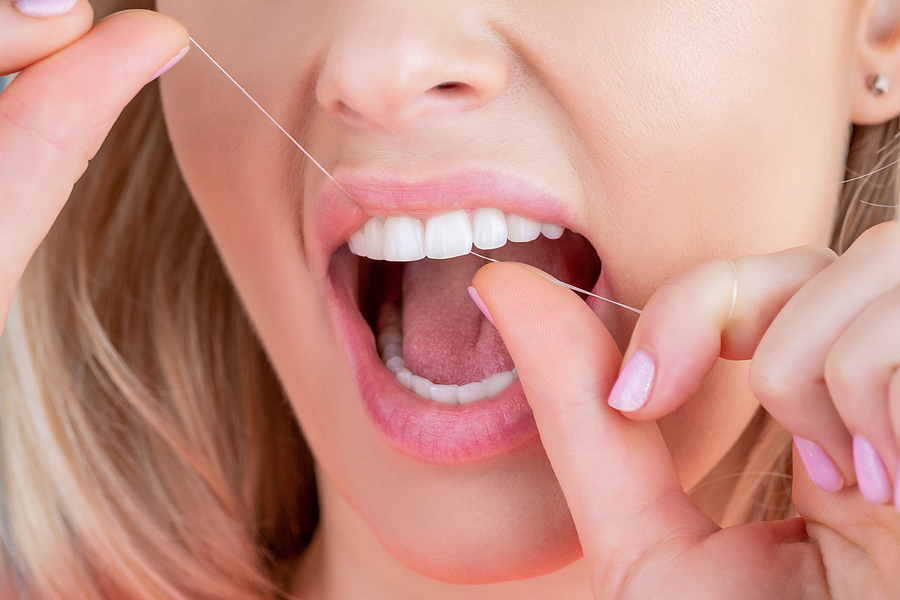 Flossing helps prevent several diseases such as gingivitis and periodontal disease. Brushing and flossing go hand in hand. This is because flossing can clean surfaces that are hard to reach with a toothbrush. Flossing is a cost-effective method to prevent plaque buildup and save time on frequent dental visits.
Robert A. Ogie, DDS in Yuma, Arizona, can help you improve and maintain your oral health through a variety of comprehensive dental services.
This blog will help you to understand the three main benefits of flossing to ensure proper oral hygiene.
Food debris trapped in between your teeth may cause bacterial decomposition and bad breath (halitosis). Flossing helps remove plaque deposited between the teeth and remove tartar from your gums. This will also enhance your confidence while talking to people face to face.
The excess buildup of plaque on your teeth may cause gum tissue inflammation. If the problem persists, it can lead to diseases such as gingivitis or periodontitis. Its starts with gum inflammation and then leads to severe infection. This could lead to loss of bone support. 
In addition to brushing, flossing helps in plaque removal in turn of teeth. Also, flossing can help you save from dentist visits and problems of bleeding and swelling.
Reduce the Risk of Other Diseases
Flossing not only helps your oral hygiene but can also ensure your overall health. This is because it helps prevent respiratory and cardiac diseases and even diabetes. 
As mentioned above, bacterial buildup can cause gingivitis. From the mouth, it can enter your bloodstream and may enhance respiratory illnesses such as bronchitis or asthma. 
In some cases, it can even lower your glucose levels. Thus, flossing alone provides numerous health benefits and can improve your long-term health.
Flossing has multiple benefits and you should include this practice in your daily routine. To learn more about the benefits of flossing, get in touch with us at Robert A. Ogie DDS at (928)726-9262 or 2730 W, 16th Street, Yuma, Arizona 85364.