Cigarettes and How they Impact Your Dental Health
Posted by DR.OGIE on Oct 20 2021, 08:04 AM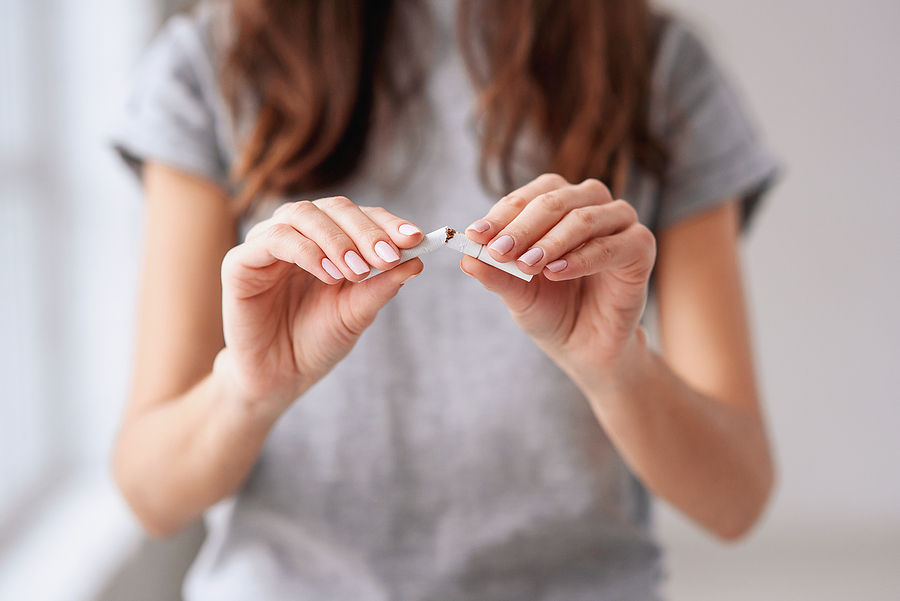 Almost everyone now knows how hazardous smoking can be for one's overall health. The use of cigarettes and tobacco products can lead to several health hazards like cancer, stroke, lung diseases, bronchitis, diabetes, and a lot more diseases. However, what most people don't realize or often ignore is the damage that cigarettes can cause to their teeth, gums, and mouth. 
What Are the Dental Concerns Smoking Can Cause?
The use of tobacco products and smoking cigarettes can cause several oral health issues that include the following:
Smoking can cause halitosis or chronic bad breath. Besides, the risk of contracting dry mouth is increased with the continuous use of tobacco. The use of tobacco can also decrease one's ability to taste and smell.
The tar and nicotine present in the cigarettes can cause dental stains and tooth discoloration. 
With continuous smoking of cigarettes and other tobacco products, the risk of oral cancers in areas including mouth, throat, tongue, esophagus, cheek, lip, and gum is increased. In fact, various studies have proved that smoking can increase the risk of oral cancer by 5-10 times when compared to nonsmokers. 
Swelling of the salivary gland openings that are present on the roof of the mouth.
Increased accumulation of plaque and tartar on the teeth surface.
Increased jawbone loss.
Occurrence of leukoplakia, white patches in the mouth.
Cigarettes contain sugars and irritants that can lead to the occurrence of periodontal disease and untimely tooth loss if left untreated. Besides, even after treatment of this severe infection of the gum and the surrounding bone, smokers can experience delayed healing. 
Smokers may also experience delayed healing after dental procedures like tooth extraction, periodontal therapy, or oral surgery.
For regular smokers, the success rate of dental implant treatments might also get reduced because the tobacco and nicotine present in the cigarettes may affect the osseointegration or the fusing of bone with the implant. Besides, the lack of blood flow and oxygen can affect the healing of the implant site. 
Some kinds of smokeless tobacco can cause an increased heart rate and blood pressure, leading to heart disease and stroke.
Smoking can also lead to precancerous lesions, which can become cancerous later.
Most cigarettes and tobacco products have nicotine as their main ingredient, which is addictive in nature. So, any form of tobacco usage can result in chronic health issues as about 30 cancer-causing chemicals are present. 
Various studies conducted by the American Cancer Society present the following facts related to smoking:
Approximately 90% of people who have cancer of the mouth, tongue, lips, and throat are regular tobacco users. Besides, the risk of these oral cancers is heightened with the increased duration and quantity of tobacco and cigarette usage. Smokers are at almost six times increased risk of development of oral cancers than nonsmokers. 
Approximately 37% of patients who continue smoking after getting cured of cancer are likely to develop second mouth cancers. 
Be a Quitter
Quitting the habit of smoking is good for your mouth as well as your overall health as it can reduce the risk of all smoking-related health problems. 
So, if you are a smoker, we recommend you quit as the benefits you can gain from quitting smoking start in minutes and last a lifetime. Besides, be regular on your biannual dental checkups and teeth cleanings to ensure that your whole mouth is healthy.
If you wish to know more about the harmful effects of smoking or need help to quit the habit, feel free to call Robert A. Ogie DDS at (928)7269262 or schedule an appointment online.