Fighting Your Sweet Foods Cravings
Posted by DR.OGIE on Mar 10 2022, 01:44 AM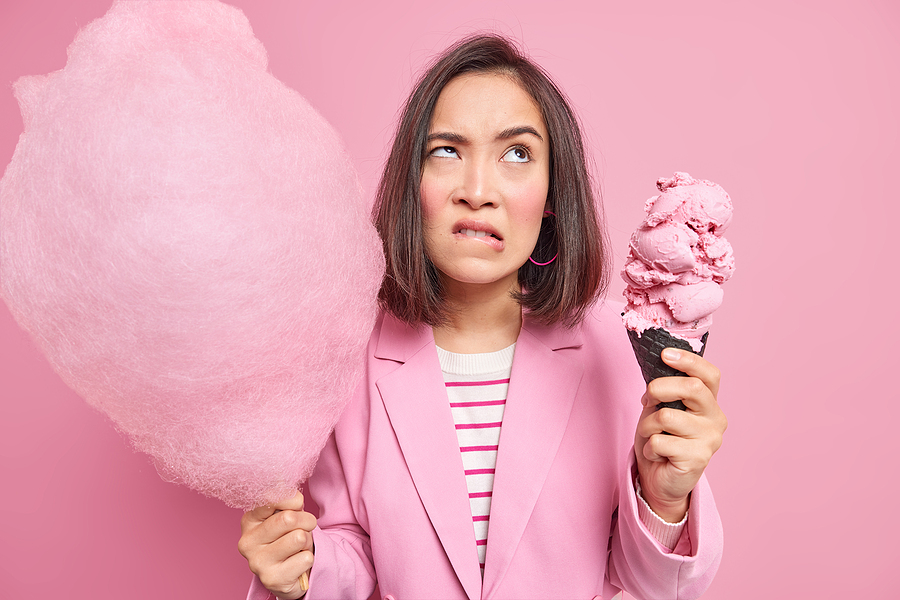 Consuming natural sugars found in whole foods within the permissible limits is okay for your dental health. It is excessive intake that is a problem. Many studies have shown that excess sugar leads to tooth decay and periodontitis.
Read on to learn some tips on how to fight your sugar cravings and contact our team at Robert A. Ogie, DDS, in Yuma, Arizona, for more on how to protect your dental health. 
Why Do You Get a High When You Eat Sugar?
Sugar, whether natural or artificial, is a carbohydrate that is converted into blood glucose. Glucose makes the brain release endorphins or happiness hormones. When eating sugar makes you feel good, it's easy to make it a habit.
But there is more to it. According to studies, your sugar cravings may be the result of stress, lack of sleep, and dehydration. Other reasons include blood sugar fluctuations, crash diets, and nutritional deficiencies.
How to Fight Sugar Cravings?
Eating too much sugar can lead to not just dental issues but also other serious health concerns. These include inflammation, weight gain, diabetes, a fatty liver, and cardiac issues. 
Try these tips to kick off this habit:
Trick Your Mind
Simple mind tricks often work in controlling sugar cravings. To stop yourself from reaching for an after-meal dessert, brush your teeth instead. This brushing action signals your mind that you are done eating.
If brushing is not possible, grab some fruit. This way, your teeth will be scrubbed clean naturally and you will be consuming natural sugars instead of artificial ones.
Chew Sugar-Free Gum
Chewing on some sugar-free gum instead of a chocolate chip cookie is always better. A study by the Federation of American Societies for Experimental Biology says that chewing gum can significantly reduce sugary snack cravings.
Eat at Regular Intervals
If you fast for long hours, you might make an unhealthy choice when you eat and reach for some candy instead of a healthy snack. To avoid this, eat every 3-5 hours.
Visit Your Dentist Regularly
Your excessive sugar cravings may have caused plaque due to the accumulation of bad bacteria. When the pH level of this plaque drops below 5.5, it sets enamel destruction in motion. This can lead to dental caries and periodontitis. Only your dentist can spot and treat these dental issues effectively. 


If you want to learn more about taking control over your sugar cravings, call Robert A. Ogie, DDS, at (928) 726-9262 or visit us at 2730 W 16th St, Yuma, AZ 85364.