Get More Than a Smile With Your Dentures
Posted by Dr. Ogie on Jan 2 2023, 08:14 PM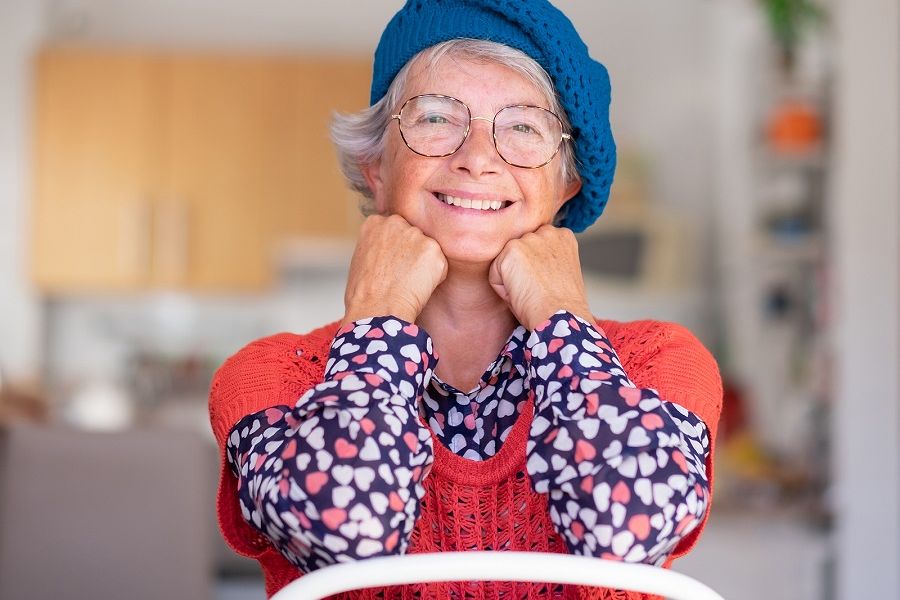 Dentures are generally removable dental appliances that replace missing teeth. They typically consist of a plate or frame that holds one or more artificial teeth. Dentures are also called complete dentures, partial dentures, or removable dentures.
A complete set of dentures replaces all of the teeth in the upper jaw, lower jaw, or both jaws. A partial set replaces just the teeth that need to be replaced. These removable prosthetics are custom designed for each individual patient. Patients choose a color that matches their natural skin tone, so the appliance blends in with the face and gums. They are also specially measured to accommodate the patient's facial features to provide a natural look.
Once the dentures are completed, they will be thoroughly cleaned prior to fitting to ensure no bacteria greets the gums when the restorations are put in place. Once placed in the mouth, a new set of false teeth will be ready to use immediately!
What Materials Are Used to Fabricate dentures?
The most commonly used denture base material is acrylic resin, which is flexible enough to fit comfortably over the gums and jawbone. However, some dentists use metal as a base material for partial dentures, which can last longer than other materials. In addition, titanium can be used to make dental implants, which are surgically inserted into the jawbone for permanent tooth replacement solutions. Metal-free options are also available; however, these may require more adjustments or may break more easily than their traditional counterparts. Talk to your dentist about your personal preferences when it comes to your dentures and how you feel about specific material options.
How To Care for Your Dentures?
After you get your new set of teeth, we will go over all of the care instructions with you so that you can see exactly how to properly clean your dentures every day. We will also schedule you for a follow-up appointment so that we can make sure your dentures are fitting correctly and that you are comfortable wearing them. Over time, you may need to come back to our office for additional adjustments or changes to your dentures. This can either be done through a new set of custom dentures or through adjusting your current set.
In addition, it's important to remember that even though you have a set of replacement teeth, you still need to take care of your remaining teeth and gums. This means practicing good oral hygiene by brushing twice a day and flossing once per day. Taking a fluoride supplement may also be recommended since it will help protect your gums and bone recession. Additionally, it's important to stick to a healthy diet that will promote good oral health as well. This includes eating plenty of leafy greens and lean proteins, avoiding sugary foods and beverages, and minimizing alcohol and tobacco use. All of these factors will help ensure that your new dentures are a great investment and that they can give you a beautiful and healthy smile for life!
To learn more about dentures, visit ROBERT A. OGIE DDS at 2730 W 16th St, Yuma, AZ 85364. Call us at (928) 726-9262 to book an appointment.