Helpful Tips To Ease Dental Fear
Posted by Robert Ogie on Mar 9 2023, 02:36 AM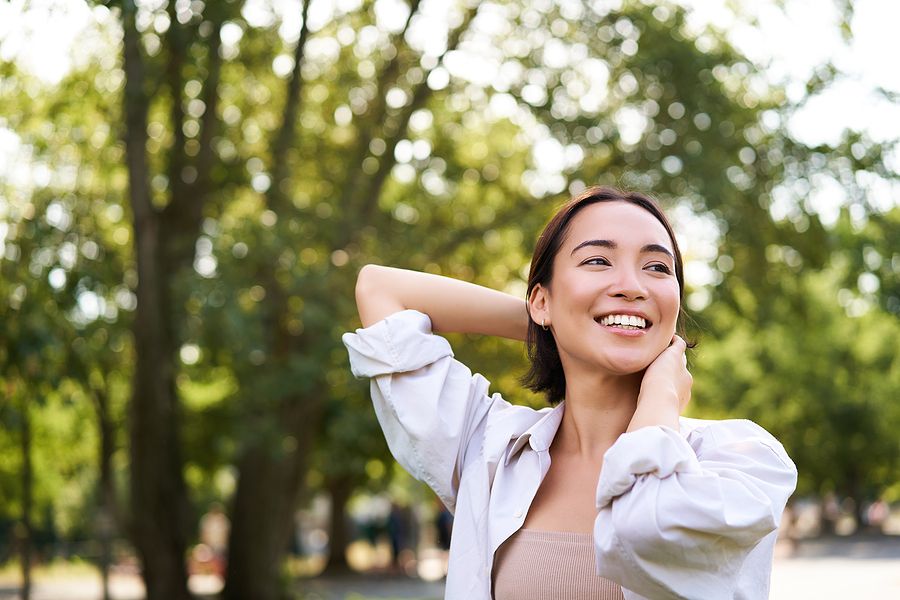 Many people avoid going to the dentist due to fear. This fear can stem from the dental chair, the instruments, or even the dentist. 
Discuss your dental fears with your dentist
The best way to overcome any fear or anxiety is to discuss your worries with the dentist and then agree on a signal with them in case of an emergency. Your dentist may also prescribe you an anti-anxiety medication to relax you before the treatment. 
Agree on a signal, so your dentist will know when you need a break
Some common signals doctors use to indicate pain are raising a hand or a finger, closing your eyes tightly shut, opening your mouth widely, whispering "ouch," etc. Letting your doctor know you need a break is vital for your safety and comfort. If you have a hard time agreeing on a specific signal with your practitioner, schedule regular checkups so you can get to know each other better and discuss your concerns openly.
Take a friend or family member with you for support
With your added company, you can focus more on your dentist's instructions instead of worrying unnecessarily. Your friend or family member can also remind you to breathe deeply and relax when the procedure is over. Ask your dentist if it's okay to bring someone along with you and what type of support they can provide for you.
Bring a distraction to occupy your mind during the procedure
One of the most effective ways of coping with dental fear is taking a friend or a loved one along to help you stay calm and occupied during the process. Distractions can reduce your stress levels and help you concentrate on something other than the procedure. These methods can include breathing exercises, listening to music, watching your favorite TV show, or even playing video games. You can even distract yourself by talking to your dentist or the dental assistant about your condition and asking them questions to divert your attention from the treatment process. The distraction method can not only help you relax but will also make the time pass faster.
Ask for sedation dentistry
If none of the above techniques worked, ask your dentist for sedation dentistry. It will help you relax and be at ease.
If you are experiencing pain or sensitivity in your teeth, call your dentist in Yuma, AZ, at (928) 726-9262, or visit us at 2730 W 16th St, Yuma, AZ, 85364 to schedule a consultation today. We can work with you to treat your condition and restore your oral health.