How to Protect Your Teeth This Christmas
Posted by Dr. Ogie on Dec 7 2022, 07:41 PM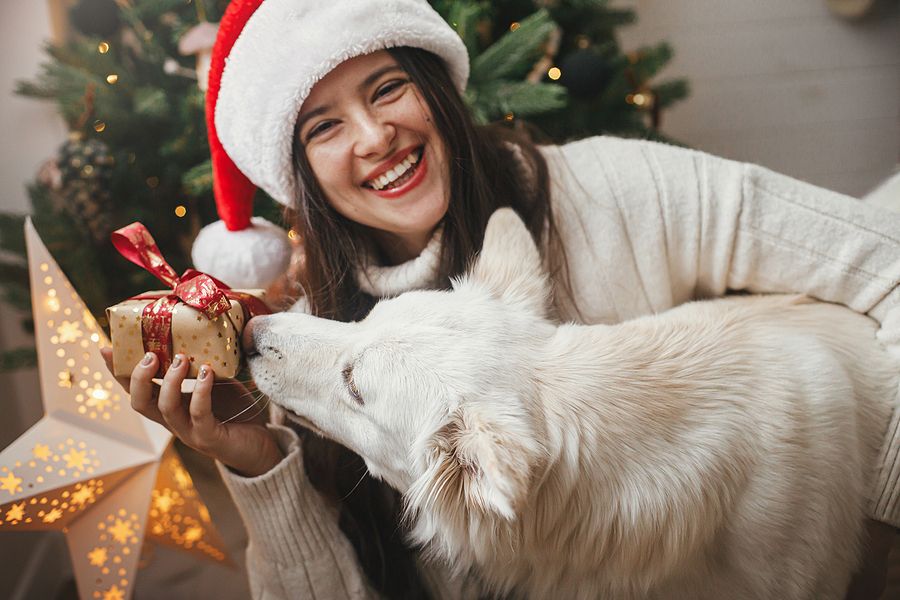 Christmas is a time when we exchange gifts with loved ones, spend time with family, and celebrate one of the biggest festivals of the year. However, Christmas is also a time when we indulge in a lot of sweets and unhealthy food items as well.
Don't Use Your Teeth As Tools
Don't use your teeth as tools to open packages or bite your nails. This is one of the fastest ways for teeth to chip, crack, and even break! Instead, opt to utilize a pair of scissors instead. If you have broken a tooth using your teeth as a tool, see a dentist right away who can repair your smile.
Sugary Treats and Care
Eating a lot of sugar this holiday season can really take a toll on your teeth! While you're enjoying a sweet treat or two, it's even more important to practice good oral hygiene habits to protect your teeth from cavities. Here are some ways you can protect your teeth this Christmas season.
Don't snack all day. If you eat a snack every couple of hours throughout the day, this can increase your risk of tooth decay. Instead, try to limit your snacking to twice a day.
Drink water in between snacks. Drinking water is a great way to keep your mouth clean and wash away food particles before they have a chance to cause damage.
Take extra care when it comes to brushing your teeth after meals. After you eat something sweet or sugary, it can be tempting to skimp on your oral care routine. However, this can increase the risk of tooth decay. 
Be sure to brush twice daily for two minutes, each time using fluoride toothpaste. Flossing is also recommended once a day to remove plaque and food debris between teeth. 
Under normal circumstances, you should avoid rinsing your mouth with water right after a meal because it can remove the protective enamel on your teeth. To rinse with mouthwash, wait 30 minutes to an hour after eating before swishing with the mouthwash.
Don't Crack Nuts With Your Teeth
With Halloween and Thanksgiving behind us, it's the season of Christmas treats! While eating sugary food isn't a good idea for your teeth, you can still enjoy them in moderation. If you have to crack nuts open during your holiday festivities, make sure you use a nutcracker instead of your teeth to avoid cracking or chipping a tooth. If you're worried about your enamel due to the added pressure of chewing on hard foods, you can try crushing nuts and candies before eating them to reduce the pressure on the teeth. To avoid the risk of breaking or chipping a tooth, it's also a good idea to have your dentist examine your teeth every six months to make sure there aren't any issues developing with your teeth and gums.
To learn more about more ways to take care of your mouth, visit ROBERT A. OGIE DDS at 2730 W 16th St, Yuma, AZ 85364. Call us at (928) 726-9262 to book an appointment.